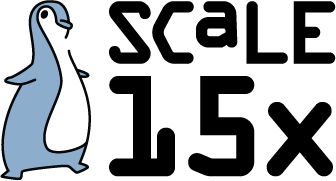 Internet in a Box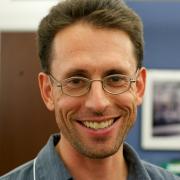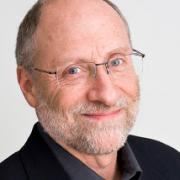 A decade after One Laptop Per Child, what has happened to the OLPC grassroots education dream, its 3 million laptops, and its school server project bringing students together opening their eyes to the world's best open content?
Come get the facts on some dramatic advances, long after those famous early days, thanks to two leaders of this global effort -- now having merged School Server Community Edition (XSCE) with Internet in a Box (IIAB) into one.  Both on the project engineering side and on the community education side, results have been dramatic.
Tim Moody will describe our origins on Fedora, our transition to CentOS, our current support of handheld Raspian-based Internet-in-a-Purse (and why after a decade we recently chose to spend months refactoring to a new base!)  Leading to Debian being supported this spring, as we prepare sub-$100 digital libraries far and wide, for those who crave intellect yet do not own a single book.
Adam Holt will describe the offline movement's strategic evolution, as we now work with community school systems around the world (including http://kidsoncomputers.org co-presenting alongside us at SCaLE) transforming what "community learning libraries" can really be. Today the OLPC legacy is no longer restricted to Latin America!  And what brought libraries alive over generations (Jefferson's Taper "receives light without darkening me") is the very same collaborative fire, that will bring portable digital libraries to offline civic interchanges blossoming in our lifetime.
Together Tim and Adam will explain the unheralded yet vibrant "offliner" content-engineering contributor community, that makes this all possible.  These are the volunteer curators who are bringing together better versions of OpenStreetMap and Wikipedia (etc!) onto very compact offline devices.  Thereby unleashing kids and learning across formal and informal education environments -- in some of the most cut-off communities worldwide.  Motivated by those we meet in back alleys and mountaintops across the planet, burning for learning, but preternaturally shut out from authentic opportunities.
Working closely with Wikipedia's own Medicine community team (led by Doc James Heilman) Internet-in-a-Box servers have just recently been prepared for rural clinics in the Dominican Republic, thanks to Columbia University and Mt Sinai Hospital in New York City.  This is just to name one example in 2017.  None of which would be possible without years of Infrastrural Magic by Kiwix, RACHEL, Khan Academy / KA Lite, Project Gutenberg, Archive.org, Sugarizer.org, ownCloud, the Raspberry Pi Foundation (etc!) now converging rapidly on our commong goals.
2007-2017 was just the first decade bringing early samples of the world's best open content to the billions out there who don't have 5G smart phones, And Never Will.  The next decade will crack open the floodgates, for those cultures and those people who prioritize peer learning, stepping over the historical barriers.  We will invite you to reconsider and rethink, this new era of offline mediamaking with a purpose -- content just as free and open as the software heroes who are personally and jointly enabling this -- an entire ecology of knowledge, that all may seize.
Please join us to help making humanity's "Offline Internet" digital libraries very real, using grassroots technologies more Terabithia than Terabit military-industrial billions.  Building on the visionaries who conceived of the original citizen's ARPANET half a century before us, but did not finish the job...
Time:
Sunday, March 5, 2017 -

17:00

to

17:30