Ubuntu Redux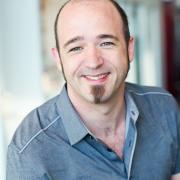 For over ten years, the Ubuntu project has had a consistent flow of releases and a strong community. From Day 1 the community was a core part of what made Ubuntu special.
In 2006, Jono Bacon joined as Ubuntu Community Manager, working for nearly 8 years before he left in 2014. In this new presentation, Bacon shares the history of Ubuntu and delves into his view of the community and how it has adjusted since he left Canonical. Bacon will also provide recommendations for new areas of focus and opportunity in Ubuntu.
This presentation will get into fresh perspectives on Ubuntu, the market that it competes in, the governance and leadership structure, and areas of opportunity. It will be an honest, frank, and diverse look at where Ubuntu sits in the world today and what could be in store for the future.
Time:
Thursday, January 21, 2016 -

14:00

to

15:00