Patroni: Your HA Patron Saint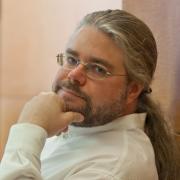 Don't you wish that PostgreSQL replication clusters could manage themselves instead of requiring constant administative attention? Well, thanks to the Patroni project, now they can.
Patroni is your patron saint of of HA Postgres, permitting you to set-and-forget your replication clusters.  Based on Governor from Compose.io, Patroni integrates with Docker or public clouds to help you create an always-on, automated failover PostgreSQL single-master replication cluster.  Never be woken up at 3am for a failover again!
This talk will cover:
The architecture of Patroni,
Installation and configuration.
How to integrate Patroni with Docker and/or AWS
How to use it with configuration management tools.
Current state of the project and plans
We will demonstrate a running Patroni cluster, including automated failover, node deployment, and monitoring.
Find the Patroni project on Github: https://github.com/zalando/patroni
Time:
Sunday, January 24, 2016 -

15:00

to

16:00