A brief introduction to Dart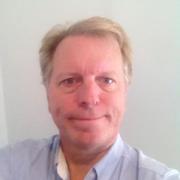 Imagine a language with the browser-side and server-side deployability of Javascript, but with a modern syntax, including strong (but optional!) type safety, modern development and debugging facilities, good multithreading, a command-line scripting facility, and a familiar syntax resembling Java.  You don't have to imagine!  Dart is here! Randal delivers a brief introduction to Dart, including history, status, and future.
Outline:
Overview
Dart is...
History
Using dartpad
Editors
Hello, world! (Sample command line)
Hello, People!
Important Concepts
Built-in Types
Numbers
Booleans
Lists
Maps
Functions
Optional args
Operators
Control flow
Exceptions
Classes
Class members
Generics
Asynchronous operations
Libraries
Pub
Additional references
If time permits and the network cooperates, live demos will be perfomed using Dartpad.
Time:
Sunday, January 24, 2016 -

11:30

to

12:30