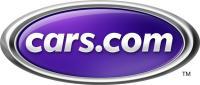 Founded in 1995, Cars.com Santa Monica has had a rich history of innovation geared towards delivering value to online new car shoppers and the automotive industry.
We began as NewCars.com, operating our namesake website and developing our own proprietary technology for search engine marketing. Due to our success in online automotive lead generation, Cars.com acquired us in 2005. Today, our Santa Monica division operates three consumer websites -- NewCars.com, CarPriceSecrets.com and WhyPaySticker.com -- and manages search engine marketing for those sites as well as Cars.com itself.
Partnering with more than 200 leading metro newspapers, television stations and their web sites, Cars.com is the premier online destination for new and used car shoppers. Cars.com is a division of Classified Ventures, LLC. Based in Chicago, Classified Ventures is owned by five leading media partners - Belo Corp., Gannett Company, The McClatchy Company, Tribune Company and The Washington Post Company.