Ubuntu Cloud and Server Update!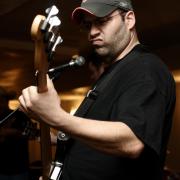 This talk is primarily for system administrators and developers who primarily use the cloud, but can be useful for other advanced users. We'll cover the following topics:
- Introducing Ubuntu Snappy - transactional updates for the cloud
- OpenStack Update and plans for the next cycle
- New frameworks delivered via Juju (we'll cover improvements in the core tool as well as new workloads):
  - Kubernetes
  - CloudFoundry
- Introducing LXD - the linux container daemon. 
- Status of Ubuntu on the major public clouds, AWS, Azure, Google Cloud Platform, Joyent, IBM, CloudSigma, HP Cloud, Brightbox, and VMWare
- Landscape for managing your infrastructure
- MAAS 1.7 overview for deploying to bare metal
We'll field questions from the audience, as well as feedback from users on what you love and what you'd like to see improved. 
Time:
Friday, February 20, 2015 -

17:00

to

18:00