Open Build Server - The Package Factory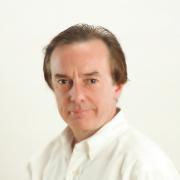 This presentation will first outline the major features and explain how various distros are supported. The latter part of the presentation will show a live demo of creating a package and showing the various build steps and QA checks integrated into the system. The latter part of the demo will show the gpg signing, publishing and automatic repository creation - allowing end users to consume packages using the default package management tools for their distro. The presenter has been using OBS since 2006.
The audience can be anyone interested in learning more about native Linux packages, developers interested in having a wider audience using and testing their software or admins wanting a dependable repeatable method for distributing in-house developed packages.
Open source developers and packagers can leverage OBS to enable their code to integrated with other collaboration tools like git, svn, as well as, continuous integration tools like Jenkins. By having ready to use packages in the respective distribution format, makes it easier for end users and tester to consume code. During the presentation one of the main features to be demoed is the collaboration and maintenance features, which help ensure software quality, ensuring consistency in package builds, automating repetitive tasks, but having the required human supervision for changes and updates.
Presentation:

OBS-OverviewLFNW.odp
Time:
Saturday, February 21, 2015 -

13:30

to

14:30