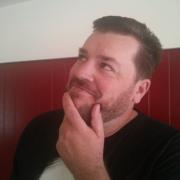 Long-time SCALE regular Clint Savage will be giving a talk on "FreeIPA: Identity Management Done Right" on SCALE's Saturday session at 4:30. The SCALE Team took a few minutes to talk to Clint about FreeIPA.

Q: Could you please introduce yourself and tell us a little about your background?
A: My name is Clint Savage. People online call me herlo. I've been around the FOSS scene for nearly a decade, and been working on computers since I was a teenager. I have a passion for technology and learning. It's very satisfying to me to help others who share my passion.
In 2006, I started the Utah Open Source Foundation, which now runs the OpenWest conference here in Utah. We modeled our conference after SCALE,
LFNW, Ohio LinuxFest, and a few others who were around at the time. It's taken off, just like SELF and Texas LinuxFest have. It's great to see passionate open source communities pop up all over the place.
I currently work for The Linux Foundation and love it there. It's the best job! I work in the Collaborative Projects, which means to say that I'm not working on kernel.org. I work with other communities to promote Linux and FOSS projects. I am a systems administrator and maintain the core infrastructure for these
projects.
Q: You're giving a talk on FreeIPA. Without tipping your hand on the actual talk, can you give us an idea of what we might expect?
A: I love beer, especially IPAs. We'll discuss this popular beverage while we discuss open source identity management. If people pay attention, I might even meet them for an IPA later to discuss more!
Q: Is this your first visit to SCALE? If so, what are your expectations? If not, can you give us your impressions of the event?
A: This would be my 7th event as I started coming to SCALE back in 2008. I think that's right. Anyway, I'm always impressed by the hard work put in by the conference team, volunteers, and presenters. For me, it s a good time to get together with some friends and geek out, if you will.
There are always plenty of good presentations, fun events like UpSCALE and The Weakest Geek. My favorite time, however, is the family night they started doing a couple of years ago. My son Shaun and I love the boardgames and the laser tag. I hope we can do that again this year.
Q: Is there anything else you'd like to add?
A: I'd like to invite anyone who has not been to come out to SCALE 13x. If you are on the fence about attending, come and you will be happy you did. There's value everywhere to learning a new tool, skill, or improving what you already know. Plus, you might make a few friends along the way.
[SCALE Team interview by Hannah Anderson]