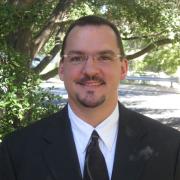 Red Hat's Thomas Cameron will be at SCALE 11X this year, giving the presentation "Packaging Software for Non-Programmers" on Sunday at 1:30 p.m. in room Los Angeles B. The SCALE Team got to ask Thomas a few questions about his presentation.

Q: Could you please introduce yourself and tell us a little about your background?
A: My name is Thomas Cameron, and I am the chief architect for the central U.S. at Red Hat. I started in IT in 1993, and I've always been an OS kind of guy. I was a Novell sysadmin for a while, then I was a Microsoft sysadmin, and then I discovered Linux in 1995. It was all over . . . . I've been an Open Source devotee ever since. Professionally, I've worked in a lot of different verticals. I've worked in manufacturing, chip design, financial services, and others. I've worked in Fortune 10 companies and I've worked for small mom-n-pop shops. I love both for very different reasons. Over everything else, I'm a husband to an amazing lady and father to two wonderful daughters.
Q: Without tipping your hand on the actual talk you're giving (unless you want to), can you give us an idea of what we might expect?
A: Since I have never been a developer, building packages for RPM based Linux distros was *really* intimidating when I first tried. There were a lot of underlying concepts with which I just wasn't familiar, so I struggled. I hope to take some of the mystery out of building packages for others who are in the same boat. I have put some tips and tricks together, and I hope that they will make it easier for others to build RPMs.
Q: Is this your first visit to SCALE? If so, what are your expectations? If not, can you give us your impressions of the event?
A: No, I've been to SCALE several times. I've attended as both a presenter and a participant, and I've always found SCALE to be an amazing conference. The breadth and depth of presenters is always cool, and getting to participate in the community that's given me a career - fed my family - is amazing!
Q: How can someone help Open Source if they are not a programmer?
A: File bug reports (preferably with workarounds). Write up fixes and post them to relevant mailing lists. Blog. Volunteer at SCALE and
other shows. Write documentation for your favorite project. Evangelize to your friends and family. Be nice when you do all these.
Q: Is there anything else you'd like to add?

A: Yes. I am thrilled to be a part of SCALE again, and I can't wait to see everyone there!
[SCALE Team interview by Larry Cafiero]