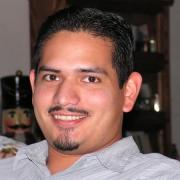 David Rodriguez likes to break web applications, so it's no surprise that his presentation will be on troubleshooting. David currently works as a Linux Systems Engineer, managing various types of Linux servers and will give his presentation, "Practical Application Troubleshooting using strace" on Saturday, Feb. 23, at 4:30 p.m. in room Century AB. The SCALE Team caught up with David to ask a few questions.
Q: Could you please introduce yourself and tell us a little about your background?
A: My name is David Rodriguez (otherwise known as "D Rod"). I have been a Linux user for over ten years and have worked as a Systems Engineer for the past 3 years.  I am a strong believer in the Open Source software model and I truly believe that all software can improve by publishing the source freely and openly. I love the outdoors including mountain biking, kayaking, camping and tennis.  I have an active an inquisitive mind that always keeps me searching for the next challenge. I have a degree in Information Systems Security, and place a strong emphasis on security in all of my engineering practices.  I enjoy the studying of forensics and modern exploitation techniques.  I like to break web applications in fun ways...  :-)  
Q: Without tipping your hand on the actual talk you're giving (unless you want to), can you give us an idea of what we might expect?
A: Attendees can expect to hear practical advice to troubleshoot issues in a modern enterprise Linux environment. I will talk about some of the many situations that Linux System Engineers could see on a daily basis on how strace can be used to solved nearly all of them. Many refer to strace as a swiss army knife of Linux troubleshooting, it has the ability to provide quick high level answers and the extremely deep detailed information necessary to solve extremely complicated issues.  I will demonstrate many interesting techniques to use this handy multi-function tool without cutting yourself.
Q: Is this your first visit to SCALE? If so, what are your expectations? If not, can you give us your impressions of the event?
A: This will be my fourth year attending SCALE, and it keeps getting better every year. The quality of the presentations I've attended has been outstanding. Attending the DevOps day sessions has even helped to shape my career over the past few years. My favorite part of SCALE is running into friends and colleagues, I don't get to see my LUG friends often enough, so it is always a treat to bump into them at SCALE. The Expo has been a great place for me to hear about advances in hardware technology, upcoming features in distros and new offerings from companies supporting and promoting Open Source software.
Q: It's 2013, why are you still leaving your WiFi wide open with Open access Authentication?
A: Because VPN over WiFi and a tightly configured firewall is far more secure than any form of Wireless Security available today.  In my opinion, treating a wireless network as a hostile environment and securing the connection as you would across the internet is the only sensible approach to take.
Q: Is there anything else you'd like to add?
A:  Please help to support your distro of choice by DONATING!  Code, Money, Documentation or Beta-testing, there are many great ways to donate.  :-)  Linux is "Free" as in Speech, not free as in donuts.
[SCALE Team interview by Hannah Anderson]