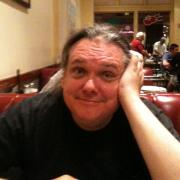 Christophe Pettus speaks on Friday, Feb. 22, in the PostgreSQL track on "Unstructured Data in PostgreSQL." The SCALE Team caught up with Christophe and asked him a few questions about his talk.
 
Q: Could you please introduce yourself and tell us a little about your background?
 
A: I'm a consultant with PostgreSQL Experts, Inc. I've been working with Postgres since 1997. Before getting involved with Postgres, I worked for JPL, Apple, and a variety of start-ups. I do both general database stuff and application development, mostly in Python (on Django), and for iOS.
 
Q: Without tipping your hand on the actual talk you're giving (unless you want to), can you give us an idea of what we might expect?
 
A: PostgreSQL has a lot of features that make it very competitive with "NoSQL" databases, and we'll talk about to how to get the most out of them.

Q: Is this your first visit to SCALE? If so, what are your expectations? If not, can you give us your impressions of the event?
 
A: This will be my third SCALE in a row, and I very much enjoy the event; it has a good community, user-group feeling that some of the larger tech conferences have long lost.
Q: Is PostgreSQL really Web-Scale (tm)?
A: You'll need to come to my talk to find out!
[SCALE Team interview by Hannah Anderson.]