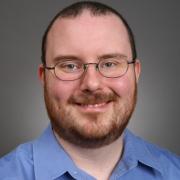 Bradley M. Kuhn is President and Executive Director of the Software Freedom Conservancy and on the Board of Directors of the Free Software Foundation. Bradley is giving the talk "The Affero GPLv3: Why It Exists and Who It's For," on Saturday, Feb. 23, at 6 p.m., in the Carmel room. The SCALE Team asked him a few questions about his presentation.
Q: Could you please introduce yourself and tell us a little about your background?
A: I got involved with Free Software around 1992, when I installed a GNU/Linux system (Slackware) for the first time. I've been a Free Software activist and advocate since then. I worked as an employee for the Free Software Foundation for many years, and currently serve as a volunteer on its Board of Directors. In my day job, I am currently the President and Executive Director of the Software Freedom Conservancy, which is a 501(c)(3) charity that supports, promotes, defends, and advances Open Source and Free Software projects by providing a non-profit home for many different member projects (Full list at http://sfconservancy.org/members/current/ )
Q: Without tipping your hand on the actual talk you're giving (unless you want to), can you give us an idea of what we might expect?

A: My talk at SCALE will, in some ways, be a follow-up, four years later after my keynote at SCALE 7X. I'll explain what's happened with the Affero GPLv3, the primary copyleft license designed to defend the freedom of users of network service software, and where we're headed regarding the software freedom for such users.
Q: Is this your first visit to SCALE? If so, what are your expectations? If not, can you give us your impressions of the event?
A: No, I've been scale many times and keynoted back in 2009, as mentioned above.
[SCALE Team interview by Larry Cafiero]