UpSCALE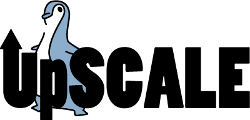 When:
Friday, February 25, 2011 -

20:00

-

21:00
The UpSCALE talks are held in the style of the Ignite presentations made popular by various O'Reilly sponsored events. Participants are given five minutes to speak on a subject accompanied by 20 automatically-advanced slides, making this a fast paced, fun event for participants and audience.
The UpSCALE talks will take place on Friday the 25th at 8pm in the La Jolla room. Please join us as members of the Free and Open Source community do their best to beat the clock and get their ideas out!
UpSCALE 2011 Speakers
Advocacy for Advocates: Telling others about Free Software
Nathan Haines
Bulding communities through FOSS SysAdmin Mentoring
Tom King & Rick Boatright
Glorious the Game, the World Engine and the Grok Scripting Language
Daniel Phillips
Stress-testing Linux Hardware
Cathy & Earl Malmrose
What have you done for FOSS lately?
Mark Terranova
Data Integration Isn't Just For Massive Companies With Unlimited Time and Money
Ross Turk
Linux Family Cafiero
Larry & Mirano Cafiero
Meet the Press
Rikki Kite
Chicken Fried Trolling
Amber Graner