SCALE 9x Birds of a Feather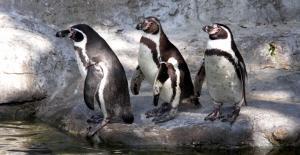 The Southern California Linux Expo will continue the tradition of providing space to groups to meet and discuss their common interests. These sessions are commonly referred to as Birds of a Feather sessions, or BOFs.
If your group is interested in meeting at SCALE, reserve a room by contacting Gareth J. Greenaway (gareth@socallinuxexpo.org) with a description for your session as well as a first and second choice time slot from the schedule below.
Schedule:
Friday February 25, 2011
Time
Marina
Carmel
Century CD
Los Angeles C
7:00
LAX Shooting Range Trip
Unavailable
FreedomBox
Unavailable

8:00
9:00
The private cloud system you can run today

Integration-friendly Web Privacy and
Privacy-Friendly Web Integration
WebOS Internals

Saturday February 26, 2011
Time
Los Angeles AB
Carmel
Plaza Foyer - Lower Lobby
Los Angeles C
Century AB

Century CD
7:00
GPU Programming
PHP Challenges

GPG Key Signing

Fedora BoF
olpc-SoCal (OSSIE-CUE)
Glorious the Game, the World Engine and the Grok Scripting Language
8:00
9:00