David Trott
Director, Software Architecture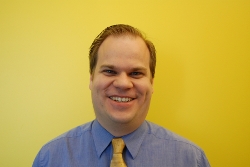 David Trott is Director of Software Architecture at Edmunds Inc. His career is focused on bridging the gap between software development and infrastructural operations. David has a history of technical leadership in system administration, quality assurance, release management, internal tooling and product development.
David is a strong believer in automation and embraces the use of convention over configuration as a way to develop enterprise level software that is built to last and built to grow. In addition to his managerial responsibilities, David designs and implements utilities that make software development at Edmunds a more automated, more fail safe, more robust undertaking.
David continually spends time evaluating the best ways to deploy new technologies, optimize internal processes and find new ways to "constructively" disrupt enterprise operations and software development. In the past David has held positions with Supplyframe, Fujitsu and Uniscape (now Trados).