Hotel Info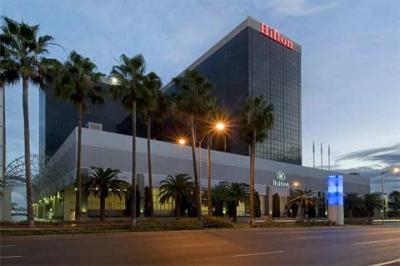 For SCALE 9x, the Expo has moved to the Hilton Los Angeles Airport Hotel.
5711 West Century Boulevard
Los Angeles, California, United States 90045
Tel: 310-410-4000 Fax: 310-410-6250
more hotel information
Room Reservations
SCALE has negotiated a special conference room rate with the Hilton. Rooms are available at $109.00/night plus tax if you use the link or group code below.
reserve by phone - Call 310-410-4000 and select 1 for reservations. To receive the discounted room rate, reference group code "SLE".
Discounted rates are currently not being offered online. To receive discounts call 310-410-4000. We are working with the Hilton to resolve this
Parking
Both valet and self parking are available at the Hilton. Note: parking is sometimes limited; SCALE recommends you come early and stay late! Carpooling is also useful.