LPI Certification Exams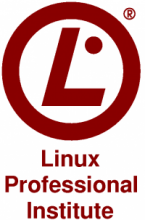 The Linux Professional Institute (LPI), the world's premier Linux certification organization, announced promotional exam preparation and exam labs sessions for their Linux Professional Institute Certification (LPIC) at SCALE 12x at the Hilton Los Angeles International Airport Hotel, Los Angeles, California on February 23, 2014.
This is the fifth year LPI has participated as a certification sponsor of SCALE.
Exam Preparation Session: A half day Exam Prep Session will be conducted for full conference pass attendees by LPI's Director of Member Services, Ross Brunson. This session is designed to help attendees prepare for the LPI Exam Labs additionally being offered at SCALE 12X. Attendees will get a general overview of the LPI Exam structure, question types, instruction on the toughest topics and most missed questions on the 101 exam with plenty of question and answer time with one of LPI's most experienced trainers.
Exam Labs: All three levels of LPI's professional certification program (LPIC-1, LPIC-2, LPIC-3) and the Linux Essentials exam will be offered.
The promotional price for all LPIC exams will be $99 (regularly priced at $183). The Linux Essentials exam will be $65. A full description of LPI's Linux certification program and the Linux Essentials "Certificate of Achievement" may be found at:http://www.lpi.org/linux-certifications
Important Note: To participate in an exam lab, a candidate must have an LPI ID which may be obtained at:https://cs.lpi.org/caf/Xamman/register
Candidates must make payment for their exam(s) onsite 15 minutes prior to the exam lab either by cash, check or credit card. Each exam takes approximately 90 minutes to complete with the exception of the Linux Essentials exam in which 60 minutes are allocated to complete the exam.
Exam labs are scheduled for 11:00 a.m. and 1:00 p.m. on Sunday February 23rd (room TBD). PLEASE NOTE: candidates must bring their LPI ID and a government issued photo identification to the exam lab in order to take any LPI exam.
The Linux Professional Institute is globally supported by the IT industry, enterprise customers, community professionals, government entities and the educational community. LPI's certification program is supported by an affiliate network spanning five continents and is distributed worldwide in multiple languages at more than 5,000 testing locations. Since 1999, LPI has delivered over 350,000+ exams and 120,000+ LPIC certifications around the world.
When
Sunday, February 23, 2014 - 11:00