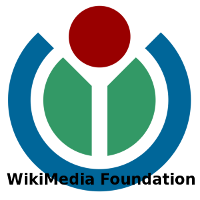 Wikipedia (www.wikipedia.org) is the world's largest and most popular encyclopedia. It's online, free to use for any purpose, and free of advertising. Wikipedia contains more than 17 million volunteer-authored articles in over 265 languages, and is visited by more than 408 million people every month, making it the fifth most-popular site in the world.
It is a collaborative creation that has been added to and edited by millions of people during the past nine years: anyone can edit it, at any time. It has become the largest collection of shared knowledge in human history. The people who support it are united by their love of learning, their intellectual curiosity, and their awareness that we know much more together, than any of us does alone.
Their mission is to empower a global volunteer community to collect and develop the world's knowledge and to make it available to everyone for free, for any purpose. They work together with a network of chapters in many different countries to achieve this goal.