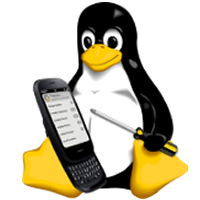 WebOS Internals is a group of developers dedicated to the pursuit of an open environment of sharing information, code, and documentation related to Palm's webOS operating system.
WebOS Internals is also the main coordination body for the open standard homebrew ecosystem of applications, patches, themes, plugins, services and Linux utilities for webOS devices. At the leading edge of application development, WebOS Internals has pioneered techniques such as NPAPI browser plugins, Java and C native services, and hybrid applications.
Using open source development processes, and real-time Internet communication, WebOS Internals has been able to develop a number of leading advanced homebrew applications for the Palm Pre and Palm Pixi, including Preware, Govnah, UberKernel, Save/Restore, Terminal, wIRC, Virtual Keyboard, DOOM!, Quake, TetriCrisis, SuperTux, and VisualBoyAdvance.
In addition to these popular homebrew applications, WebOS Internals also manages the open standard homebrew ecosystem hosted at preware.org, and the Preware advanced homebrew installer application.
Preware provides access to over 6,000 applications, kernels, patches, themes, services and plugins for webOS devices - any application that is available for webOS can be found in Preware.