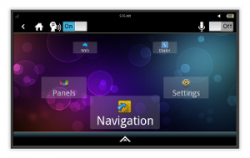 Presentations, discussions, and implementations of In-Vehicle-Infotainment (IVI) or other vehicle / automotive projects emphasizing those utilizing open source or built with open source tools. 
Safety, fuel-efficiency, and innovative enabling applications beyond entertainment are especially of interest, as are fleet vehicles, farming equipment, heavy machinery, marine and aviation applications -- all sorts of intelligent transportation systems.
Non-coders who are more involved in business, policy or regulatory aspects of transportation are invited too. Regardless of which community you belong to (OEM, Tier 1, car company, engineer, car hobbyist, IP attorney...) -- please join!