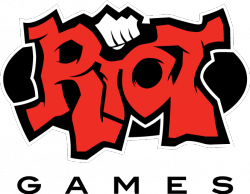 With League of Legends, one of the most played and critically acclaimed PC games today, Riot Games is a leading innovator that strives to be the most player-focused game company in the world. At Riot, you will work among the most gifted and passionate people in the industry, as we hire only the most talented and collaborative people in their disciplines. We believe the core reason for Riot's success is people, and we are committed to helping employees grow their abilities and careers as we all continually focus on iteration and improvement. We are serious professionals who don't take ourselves too seriously.
Named a Top 30 Developer by Game Developer Magazine, Riot Games is aggressively expanding, growing the company five-fold over the past two years, and still continuing the search for top talent.
To find out more about joining our team, check us out at www.riotgames.com/careers.