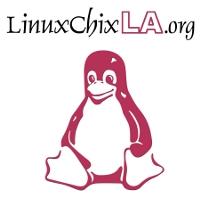 LinuxChix is many things to many people, but primarily focuses on supporting women in computing, specifically in Open Source/Free Software/Software Libre computing.
LinuxChix is a community that encourages participation by allowing the quieter voices a place to speak without being drowned out by a vocal minority by holding fast to the two core tenets within the LinuxChix community: "be polite" and "be helpful."
The international community of LinuxChix has been active for over nine years and the Los Angeles chapter of LinuxChixLA was established in 2002.