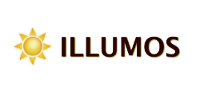 Illumos aspires to be the community-built and -maintained version of Oracle's OpenSolaris code. illumos replaces the closed binaries from the upstream code and aims to closely follow upstream releases, allowing continued independant development. 
illumos was initiated by Nexenta employees in collaboration with OpenSolaris community members and volunteers. While Nexenta does sponsor some of the work, illumos is independent of Nexenta. illumos aims to be a common base for multiple community distributions. It is run by the community on a system of meritocracy. 
Multiple community groups and interests have endorsed the project. Distributions like Nexenta, Belenix and Schillix will move to using illumos as the base for their distributions, and other distributions have shown interest as well.