der hans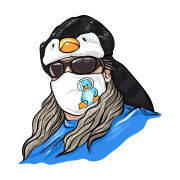 Presentations
20x
18x
17x
16x
15x
14x
13x
der.hans is a Free Software, technology and entrepreneurial veteran. He is a repeat author for the Linux Journal with his article about online privacy and security using a password manager as the cover article for the January 2017 issue.
He is chairman of the Phoenix Linux User Group (PLUG), BoF organizer for the Southern California Linux Expo (SCaLE) and founder of the Free Software Stammtisch.
He presents regularly at large community-led conferences (SCaLE, SeaGL, Tux-Tage, Kielux, GeekBeacon Fest, LFNW, FOSSASIA, Tübix) and many local groups.
https://floss.social/@FLOX_advocate
https://gettogether.community/profile/19646/