RaiseMe Team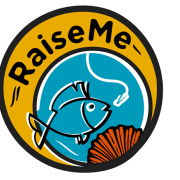 Presentations
Career Development Volunteers
We are a team of trained do-gooders dedicated to helping career dreams become a reality. By day we are hiring managers, engineers, executives, entrepreneurs, recruiters, or military veterans. At RaiseMe, we're your mentors.
The RaiseMe career development effort was founded at the first ShellCon infosec conference in Southern California. There was so much demand for this kind of service, RaiseMe took on a life of its own. Now the RaiseMe arm of ShellCon serves the community year round by providing career development events at technology conferences and meetups around the country.
Salute! offerings at RaiseMe events focus on veterans and active duty military involved in the special challenge of re-careering to civilian infosec careers.