Ilya Kosmodemiansky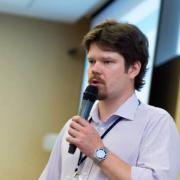 Ilya Kosmodemiansky is a CEO and co-founder at Data Egret. A consultancy specializing in PostgreSQL migration, maintenance and support.
Ilya has a broad experience working with PostgreSQL as consultant, architect and administrator. His main focus is database performance and optimization. He sees the mission of PostgreSQL in substituting the commercial databases in high-performance mission-critical applications.
His interests are promoting PostgreSQL as enterprise-ready database, distributed transaction processing, data integration.