What's happening with Ham Radio's use of 3GHz and 5GHz FCC allocations?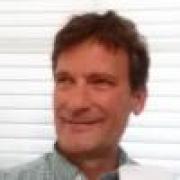 Recent FCC Notices for Proposed Rule Making has put 3GHz and 5GHz Ham Radio allocations at risk.   Will Ham Operators be able to repurpose commercial 802.11 devices in the future?  Will Ham Operators be able to build high speed wifi like data networks?
 
Joe Ayers, Ham Radio call sign AE6XE, will discuss the current FCC Docket items with potential to affect Ham Radio Microwave allocations.   The current state of repurposed Wireless ISP devices (loading custom firmware to support Ham Radio allocations) will be reviewed.   And finally, Joe will look to the future and review the options for Ham Radio Operators to continue to build off-grid high speed data networks.
Time:
Sunday, March 8, 2020 -

13:30

to

14:30