We put Kubernetes on a Mainframe!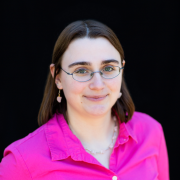 When you think of Kubernetes, mainframes probably aren't the first thing that come to mind, but modern mainframes can run Linux and the careful observer may have already discovered that the mainframe architecture (s390x) is one of the architectures that's built for every Kubernetes release.
How did this come to be? Who uses these mainframe builds of Kubernetes? Why would you run a distributed container orchestration service on a platform that's a symbol of the monolith we're looking to leave? Drawing upon my work with distributed systems and containers, including time spent on OpenStack, Apache Mesos and Kubernetes, and my new experience with mainframes, and organizations operating in this space from Red Hat and IBM to mainframe consultancies, this talk answers all of those questions and more.
Time:
Friday, March 6, 2020 -

11:00

to

11:45