Uyuni: Adding flavor to open source infrastructure management.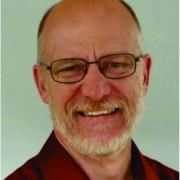 Uyuni is a configuration and infrastructure management tool that saves you time and headaches when you have to manage and update tens, hundreds or even thousands of machines. 
This presentation will show how automated patch and package management can be easily accomplished across all major flavors of Linux today.  No matter whether an edge IoT device, a Kubernetes environment, or an on-prem system.
Bare metal, VM, or containers can be deployed and managed through Uyuni for faster, consistent and repeatable without compromising speed or security.
Infrastructure management can not forget security and Uyuni provides full detailed compliance auditing tools.
Time:
Saturday, March 7, 2020 -

15:00

to

16:00