How to build open core that works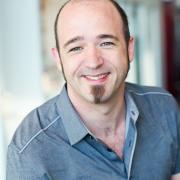 Open Core is a model that is becoming increasingly popular in Open Source, but it is surrounded by conjecture, controversy, and confusion. How exactly do you get the balance right between an open source project and a commercial product or service?
 
In this new presentation from Jono Bacon, he walks through the core elements of building a successful Open Core project, covering strategy, policy, governance, engineering workflow, and much more. Bacon sends the buzzwords packing and focuses on the practical benefits of Open Core done well, while identifying and mitigating the risks. All of this is packaged up in a session with pragmatic guidance and examples. If you are interested in Open Core, be sure to get along for this session.
Time:
Saturday, March 7, 2020 -

18:00

to

19:00