Drew Moseley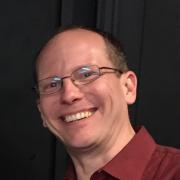 Presentations
Technical Solutions Architect
Drew is currently part of the Mender.io open source project to deploy OTA software updates to embedded Linux devices. He has worked on embedded projects such as RAID storage controllers, Direct and Network attached storage devices, bootloaders and operating systems. Drew has spoken at various conferences, including Embedded Systems Conference and All Systems Go.
He has spent the last 7 years working in Operating System Professional Services helping customers develop production embedded Linux systems. He has spent his career in embedded software and developer tools and has focused on Embedded Linux and Yocto for about 10 years. He is currently a Technical Solutions Engineer at Northern.Tech (the company behind the OSS project Mender.io), helping customers develop safer, more secure connected devices.
He worked previously as a Project Manager and Professional Services Engineer for Mentor Graphics. Previous to that, he has worked with Red Hat, Intel, and Monta Vista Software.