Chris Lamb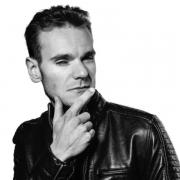 Presentations
Currently Project Leader of the Debian GNU/Linux project and a member of Board of Directors for the Open Source Initiative, Chris is a freelance computer programmer, author of dozens of free-software projects and contributor to 100s of others.
He has been official Debian Developer since 2008 and is currently highly active in the Reproducible Builds sub-project for which he has been awarded a grant from the Linux Foundation's Core Infrastructure Initiative. In his spare time he is an avid classical musician.
Chris has spoken at numerous conferences including LinuxCon China, HKOSCon, linux.conf.au, DjangoCon Europe, LibrePlanet, OSCAL, All Things Open, SCALE, Software Freedom Kosovo, #freenode Live, DebConf, FOSS'ASIA, and many more.