Taking Care of the Elephant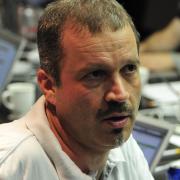 The Elephant Shed is an Open Source PostgreSQL Appliance that bundles and integrates proven components, required for easy management of a PostgreSQL server. Proven tools for all relevant aspects are already preinstalled and preconfigured. The majority of these tools can be controlled via a comfortable web interface. Even experienced PostgreSQL administrators will hardly find an area not covered by Elephant Shed PostgreSQL appliance.
It takes more than one piece of software to create a reliable and serviceable platform. There are different approaches to fill the gap, but usually Open Source offers all the bits and pieces needed. However, these need to be well integrated. Elephant Shed is such an integration of all the necessary tools for a high-performance PostgreSQL platform.
The wheel is not reinvented. Instead of new developments, established and reliable open source projects that fullfill the needs of the specific aspect are assembled into the Elephant Shed PostgreSQL appliance. These are integrated within a single user interface. Automated scripts in the background ensure that the interaction of all these tools runs smoothly.
This presentation reasons why Elephant Shed was created and shows the technical details and the advantages this appliance brings.
Companies and communities forget where Open Source came from and what it stands for and prioritize a quick buck over sustainability and create something that is Open Source in name only but lacks the spirit behind it. 
The ecosystem can benefit greatly from enterprise grade solutions that are fully Open Source. It proves to be fairly easy to build those solutions by using tools from different Open Source communities.
Time:
Friday, March 8, 2019 -

15:00

to

16:00