Nurturing a Learning Community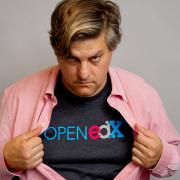 Those who participate in or manage open source communities have no doubt become accustomed to a set of tools they ordinarily use, such as online forums and mailing lists (Discourse, Google Groups, Mailman, et al.), chat applications (IRC, Slack, Zulip, etc.), bug trackers and other ticketing systems (Jira, GitHub Issues, Bugzilla), and user-generated content (various wikis, git-based markdown repos, CMS's, multimedia managers, etc). May I submit another toolkit for your consideration: the learning software platform. 
Not just a CMS or multimedia rendering tool, online learning software comes with pedagogical expertise baked in, helping your community shorten its learning curve and become more successful. In this talk, I'll use the Open edX project as the basis for building an engaging learning platform.
In this talk, you'll learn
- how online learning software helps create a more engaged community
- the difference between online learning software and content management or authoring
- quick tips for creating an engaging online course for your community
- how to get your community to participate in the course design and creation process
- how to create assessment tools so that your community can track its progress and knowledge retention
- integrating course completion credentials with your badging or "gamification" programs
For examples of this type of online program in action using Open edX, see Mongo University (https://university.mongodb.com/), Redis University (https://university.redislabs.com/) or CognitiveClass.ai (https://cognitiveclass.ai)
The Open edX project is an open source community run by edX.org, an online learning platform. edX is a 501(C)(3) non-profit dedicated to expanding access to quality education to learners worldwide. 
Time:
Saturday, March 9, 2019 -

16:30

to

17:30