The next steps for open source cloud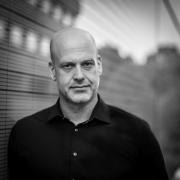 Privacy and security on the internet are under attack by hackers and international espionage programs. If we want to use the internet as a free and secure medium again then we have to fix the internet to provide the security and privacy that people deserve.
The Nextcloud community is build an open source and fully federated and distributed network for files and communication. Everyone can run an Nextcloud server at home or somewhere on the internet and collaborate and share with everyone else. Nextcloud can be used to provide file access, syncing, sharing, calendar, contacts and more in a distributed way.
This talk will cover the current challenges around security and how user, companies and institutions can protect themselves. It will also discuss the big new features around End to End encryption and self hosted video/voice communication. It also presents a new architecture to bring the scalability of on premise file sync and share solutions to the next level.
Time:
Friday, March 8, 2019 -

16:00

to

16:30