Migrating Microsoft Access to PostgreSQL, JAVA and the Web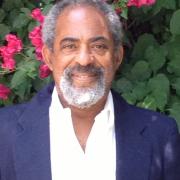 The Access Migration Overview, Microsoft Access "Northwind Traders" Migration to the CUBA Platform, is a demonstration of how to migrate the commonly used Microsoft Access sample application, Northwind Traders, to The CUBA Platform and PostgreSQL. This is a multi-step process that uses Transformix Tools to migrate first the database to PostgreSQL and then the application.
The migration process begins with the use of tools that export MS Access objects.  This includes database and application metadata.  Next, Transformix tools modify the extracted metadata for import into PostgreSQL and the CUBA Platform. Next, the CUBA Studio is used to generate a Migration Project based upon the Northwind Traders application and PostgreSQL metadata.  Within the Migration Project, the retrieved objects can be reviewed and modified, where necessary, to make them valid for the CUBA Platform. As the final step, one has the option of generating either an application based on the original MS Access forms and reports or a maintenance application based on tables and views within the Migration Project.
The session will start with a review of the orginal MS Access Northwind database application.  Next we will extract the metadata. Next we will convert the metadata to a PostgreSQL database and a JAVA web and mobile application.  Attendees will be able to download all of the relevant files including the PostgreSQL database export and the CUBA platform file.  Moreover, they will be able to see a live demonstration of the resultant product in the Cloud. 
Time:
Friday, March 8, 2019 -

10:00

to

11:00