Michelle Galloway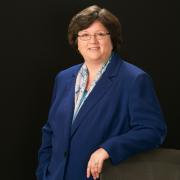 Presentations
Michelle Greer Galloway has been an associate, partner and is currently of counsel to the Cooley Litigation department and its IP group. Her practice focuses on patent litigation. She also counsels clients in information governance and e-Discovery.
She currently serves as Chair of the ABA Intellectual Property Section, Ethics and Professional Responsibility Committee and Chaired the ABA Task Force regarding USPTO proposed disciplinary rule changes. In 2013, she was awarded the ABA IPL Recognition of Outstanding Leadership Contribution. She is a member of The Sedona Conference Working Group on Electronic Document Retention and Production and a contributing editor of The Sedona Conference Primer on Social Media (2012).
In addition to her practice, she is a lecturer teaching courses in patent litigation and professional development and management skills at Stanford Law School and a lecturer at Santa Clara Law School.