Endless OS: a desktop for the next billion users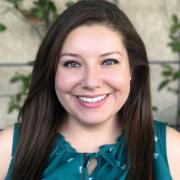 Endless was founded in 2012 with the mission to make computing universally accessible. Endless OS, the company's flagship product, is a GNOME-based operating system that is built on an asynchronous internet model, with innovative features that make it the best operating system for users with expensive or poor-quality internet connectivity. Endless OS is easy to use and comes with content people need to study, learn new skills, start their own business, and more, with more than 100 pre-installed apps that can be accessed even if you don't have an internet connection.
Endless can be downloaded for free and comes pre-installed in computers from leading manufacturers like Asus, Acer, Lenovo, and HP in selected countries, including Indonesia and Brazil. The company is based in San Francisco and has offices in Rio de Janeiro, Mexico City, Guatemala, Taipei and London with people working remotely from across the globe in almost 20 countries.
Come learn about Endless OS and how we are approaching the challenges behind reaching the next billion computer users. 
Time:
Sunday, March 11, 2018 -

11:30

to

12:30