CANCELED - Security After Death -- Not your problem, or is it?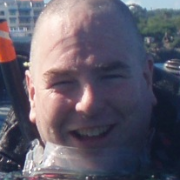 The talk covers the practical solutions to storing passwords and secure ways to share those passwords. The solutions range from commercial to open source and some role your own. It will also covers solutions that answer the question; "How do I allow others to access all my passwords after I am incapacitated or dead?"
I will review the current state of password key rings, vault systems, and password managers available from commercial and open source providers. I talk about why you should be using them in your personal life and at your businesses to help manage your passwords security, safely and share passwords safely, and finally how to recover from the unexpected.
Finally I will cover Shamir's Secret Sharing as a solution that can be used to safely share passwords, following a dual control rule, where one shared part cannot be used to recover the password, but can be used by t of n trusted persons to recover the password(s) and use it to access the encrypted data.
Time:
Sunday, March 11, 2018 -

11:30

to

12:30