Elimination of Bias - Supporting diversity at Wikimedia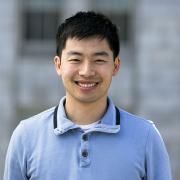 The Wikimedia Foundation, which hosts Wikipedia and its sister projects, envisions a world where anyone can share in the sum of human knowledge. To support this vision, the Foundation built inclusivity, internationalism, and diversity into its stated values. This talk will discuss Wikimedia's various efforts, including those of the legal team, to support diversity within the organization, among its community, and at its events around the world.
This session will provide 1 hr of Elimination of Bias credit towards your CalBar Continuing Legal Education requirements.
To attend this session you must select  Open Source Legal Training during registration.
Presentation:

Public Linux SCALE 17 (Wikimedia-Bias).pdf
Time:
Friday, March 3, 2017 -

16:15

to

17:15