Stupid GIMP tricks (and smart ones, too)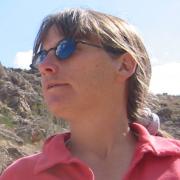 A lot is happening in the world of image processing with GIMP, the GNU Image Manipulation Program.
This talk will cover an assortment of tips and tricks for improving your digital photos or making original art with GIMP. How do you get rid of the ugly power lines in that landscape photo, and would it look better with a purple sky? How do you take that picture of you and your ex and replace his face with Brad Pitt's?
Learn how you can use features like layer masks and layer modes, selection masks, transform tools, and even straightforward tools like Dodge/Burn, to do tricks you might not have thought possible.
I'll show some neat GIMP 2.8 features you might not know, and offer a short preview of some of the new stuff coming up in GIMP 2.10.
Presentation:

gimp-tricks-akkana-2016-01-23.pdf
Time:
Saturday, January 23, 2016 -

11:30

to

12:30