Gaming on Ubuntu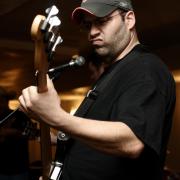 In this talk we'll be discussing:
- Gaming in a couch/living room environment with a controller
- Hardware you should use, building (or buying) a PS4/XBox-equivalent gaming machine.
- Differences between SteamOS and Ubuntu, use cases, which is right for you? Both? 
- How you can help make the experience better for the community, finding friendly people to game with. 
I'll be covering howtos on controller support, video card drivers, and everything you need to setup a low maintainance gaming machine, with a little bit of HTPC thrown in for good measure. By the time we're done you'll be ready to put your first Linux machine under your television. 
Time:
Thursday, January 21, 2016 -

11:15

to

11:30