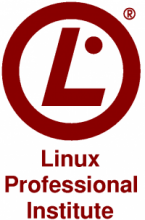 The Linux Professional Institute (LPI), the world's premier Linux certification organization, announced promotional exam labs for their Linux Professional Institute Certification (LPIC) at SCALE 13x at the Hilton Los Angeles International Airport Hotel, Los Angeles, California on February 21-22, 2015.
Advance registration and PayPal payments for LPI exams at SCALE 13x are available by emailing LPI at events_at_lpi.org. Please indicate preferred exam(s) and time slot(s) when registering for the exam labs. To participate in an exam lab, a candidate must have an LPI ID which may be obtained at: https://cs.lpi.org/caf/Xamman/register
Candidates must make payment for their exam(s) onsite 15 minutes prior to the exam lab either by cash, check or credit card. Each exam takes approximately 90 minutes to complete with the exception of the Linux Essentials exam in which 60 minutes are allocated to complete the exam.
Exam labs are scheduled for 11:00 a.m. and 3:00 p.m. on Saturday February 21, 2015 and Sunday, February 22, 2015 at LAX Hilton Hotel. PLEASE NOTE: candidates must bring their LPI ID and a government issued photo identification to the exam lab in order to take any LPI exam. LPI will also host an information booth during SCALE 13x. 
Schedule:
Saturday Feb 21 10:00am Exam
Saturday Feb 21 3:00pm Exam
Sunday Feb 22 10:00 am   Exam
Sunday Feb 22 3:00 pm  Exam
When:
Saturday, February 21, 2015 - 11:00