Current Year:
Home
2003 Archive:
Introduction
Location
Speakers
Exhibitions
Schedule
Sponsors
Committees
Media
Event Pictures
Exhibitions
Booth #27
Simi-Conejo Valley LUG: Linux Based PVRs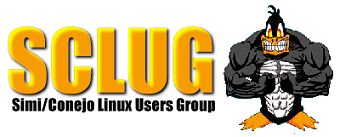 SCLUG will be demoing MythTV, an open-source PVR application. MythTV will run on any GNU/Linux system and provides many of the features available in commercial alternatives. This means that with any Linux system and MythTV you can pause live shows, record TV, etc. MythTV will even regularly download a TV schedule from the Internet for free.

The Simi-Conejo Valley LUG meets twice a month at the Simi Valley YMCA.

Website: http://www.sclug.org.