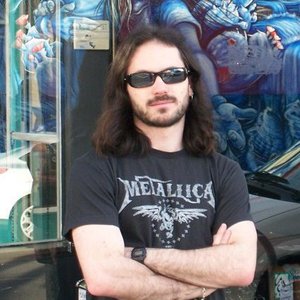 Q: Could you please introduce yourself and tell us a little about your background?
A: My name is Phil Dibowitz. I'm a Production Engineer at Facebook and I'm a tech
load on the Operating Systems team. I have a passion for figuring out scaling
systems - particularly as it relates to the people managing them, and open
source software.
In addition to technology I spend my time riding my Harley or following
Metallica around the world.
Q: You're giving the following talks: SCALE 101 and Building Better FLOSS Community Relationships at Facebook. Without tipping your hand on the actual talk, can you give us an idea of what we might expect?
A: Sure, so "SCALE 101" is designed to help new people get the most out of SCALE.
As a SCALE co-founder I've watched SCALE grow from a tiny meetup to one of the
biggest open-source conferences out there. There are so many tracks and events
it can be hard for people to get their bearings. SCALE 101 aims to give you
the lay of the land. The second half of the talk will be a panel with a few
people who have different perspectives to give some balance and we'll do a
Q&A. This talk I'm doing as a SCALE Chair, not as a Facebook employee.
"Building Better FLOSS Community Relationships at Facebook" is a talk about
how the Operating Systems team at Facebook has done a lot of outreach into
various open source communities that are our upstream to grow the number and
quality of open source relationships we have. It's been a great year and we've
accomplished a lot and we wanted to share what we learned with others who are
trying to build great relationships with more open source communities from
within a company.
Q: Can you give us your impressions of SCALE?
A: I'm a little biased here... I'm a co-founder of SCALE... so obviously I love
it. :)
Really though, I think it's really the best open source conference out there.
It's volunteer-run and community-driven. We have speakers that I idolize, and
yet we're all hanging out in the same places in the evening - the speakers,
staff, and attendees. It's a really special place and I look forward to it
ever year.