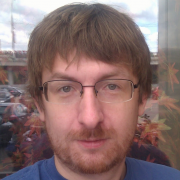 Q: Could you please introduce yourself and tell us a little about your background?
A: Hi, my name is Kir Kolyshkin, I'm originally from Russia but live in Seattle nowadays. The company I work for, Virtuozzo, works on Linux containers since about 2000, and I am mostly known within the Linux community for my role in OpenVZ project.
Q: You're giving the following talk: Weird ways to use application checkpoint/restore. Without tipping your hand on the actual talk, can you give us an idea of what we might expect? 
A: Replying to this, let me rephrase Sun Tsu, great Chinese general, military strategist and philosopher: The art of CRIU (stands for 'checkpoint/restore in userspace')  is of vital importance to the State. It is a matter of life and death, a road either to safety or to ruin. Hence it is a subject of inquiry which can on no account be neglected.
Jokes aside, I'm going to show a bunch of fancy tricks one can do with Linux processes by using CRIU, beyond common how-tos and guidelines on project wiki page.
Q: Is this your first visit to SCALE? If so, what are your expectations? If not, can you give us your impressions of the event? Can you give us your impressions of SCALE?
A: My first talk at SCALE 4x happened in 2005 (and I cherish a hope no one remembers it, so flapped about and agitated was I). Since that time, I was both speaking and exhibiting, on and off. SCALE is one of my favorite Linux events, and I'm always looking forward for more fun and knowledge.
Q: Does CRIU have a dedicated team? Who drives this project?
A: The core of the project is a team of bright minds from Virtuozzo: Pavel Emelyanov, Andrey Vagin, Cyrill Corcunov, Dmitry Safonov. Aside from CRIU, they all work on the Linux kernel. A huge part of the project is our cheerful and ready to dance community. We enjoy having actively contributing members from companies such as Canonical (Ubuntu), IBM, Red Hat, Google, Samsung, Huawei and many more.
Q: Are there any specific social network handles that you would like us to include or tag?
A: @__criu__, @kolyshkin at Twitter