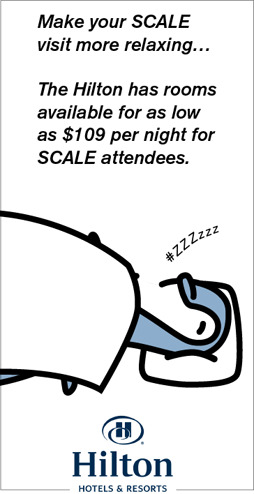 Have you booked your travel for SCALE yet?  The Hilton LAX is offering SCALE attendees a discounted room rate of $109/night as part of this year's show. That is one of the best rates in the LAX corridor!
Even if you are local, consider spending the night! Its a great way to avoid traffic and there are always plenty of evening activities at SCALE once the main conference program ends.  
For more information on how to reserve your room see our travel page or book online with the Hilton directly.