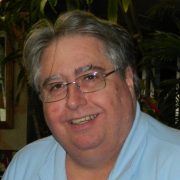 ACT USA founder Stuart Sheldon has been "the man behind the curtain" as tech director for the Southern California Linux Expo from early in the expo's history. For SCALE 11X, Stuart will leave the top-secret SCALE Operations Bunker deep in the bowels of the Hilton Los Angeles Airport hotel -- OK, it's a room on the same floor as the rest of the expo's presentations -- to give the talk "Linux as an IPv6 Dual Stack Firewall" on Saturday, Feb. 23 at 3 p.m. in the Los Angeles B room. The SCALE Team caught up with Stuart during his vast preparations for SCALE 11X and got him to talk about his presentation and some of the history of the expo.

Q: Could you please introduce yourself and tell us a little about your background?
A: My name is Stuart Sheldon, and I am President and Founder of ACT USA. I am also The Director of Technology for SCALE, and am active in my local LUG. I began using Open Source in 1995, and haven't looked back.
Q: Without tipping your hand on the actual talk you're giving (unless you want to), can you give us an idea of what we might
expect?
A: Well, I'm not too concerned about giving away any secrets as the title of the talk pretty much covers the material. I'd say that my goal here is to demystify most of the "IPv6 deployment" obstacles, and answer the "IPv6 security" concerns that I'm asked about everyday. I'm hoping that attendees will leave my talk with the tools to begin deployment of IPv6 on their own networks using Linux and Open Source as their toolkit.
Q: Is this your first visit to SCALE? If so, what are your expectations? If not, can you give us your impressions of the event?
A: My first SCALE? Not sure how to fully answer this, as I have been involved in SCALE since the beginning. My company was the Network
Security Sponsor for SCALE 1. I took the reins as the Technology Chair for SCALE 2 through SCALE 5, and Have been Director of Technology for SCALE from 6 on. So I guess you could say this is not my first rodeo. As for my impression of SCALE? I would have to say that it's the best show of any kind on the planet, but I might be a bit subjective in my thoughts.
Q: Do you believe that IPv6 will open any doors to additional Open Source adoption by the enterprise?
A: Yes, I do. Linux and BSD are poised to be the low price gateway into IPv6 adoption. One of the obstacles I'm seeing in IPv6 adoption
by businesses is that the hardware they currently have deployed for security and routing just doesn't have enough memory or processor
power to deal with both IPv4 and IPv6. Yes, the firmware is there, but the horsepower isn't. This gives Linux and BSD a doorway into their IT organization that they didn't have before. First into the lab for testing, then to production deployment. Which also means more jobs for Open Source Professionals.
I see nothing but good things coming from IPv6 for Open Source.
Q: Is there anything else you'd like to add?
A: Just that it has been an honor and a privilege to work with all the people that come out and volunteer to make SCALE what it is. Most of the attendees have no idea of the work and planning that starts before the last show ended the year before. And even fewer know what happens quietly in the background right before, during and right after the show. So, if you are walking around the show this year, and see someone with a "SCALE Staff" badge, make sure you thank them, because without them, you would be walking around an empty hotel.
Q: Thank you for taking part in this brief SCALE 11X interview.
A: Thanks, Larry, and thank you for all the work you do for SCALE as well.
[SCALE Team interview by Larry Cafiero]