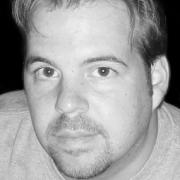 Jonathan Thomas is the CEO of OpenShot Studios, LLC, and is the creator and lead developer of OpenShot Video Editor, one of the leading open-source video editors available on Linux. Jonathan will be giving a presentation entitled "Introducing OpenShot Library: A Powerful New Video Editing Framework!" on Saturday, Feb. 23, at 11:30 a.m. in the LaJolla room.
Q: Could you please introduce yourself and tell us a little about your background?
A: I am Jonathan Thomas, the creator and lead developer of OpenShot Video Editor, a free and open-source, non-linear video editor for Linux. I am a professional software developer & manager during the day, a father of two beautiful daughters, and an open-source project manager at night. Like most developers involved in open-source, I wear many hats, and volunteer much of my time to building free software for the world to enjoy.
Q: Without tipping your hand on the actual talk you're giving (unless you want to), can you give us an idea of what we might expect?
A: I will be demonstrating, for the first time ever, the new and powerful OpenShot Library. This library will power the future of OpenShot Video Editor, and is being built with many professional animation and compositing features. Expect to see many fun and entertaining video and audio demonstrations, and you "might" even receive a hint for the SCALE Poker Quiz.
Q: Is this your first visit to SCALE? If so, what are your expectations? If not, can you give us your impressions of the event?
A: This is my third trip to SCALE, and I am very excited to be a speaking again, and exhibiting on the show-floor. Each year SCALE continues to grow in size and ambition, and I look forward to it all year long. I am especially excited to debut a brand new OpenShot exhibitor booth, with a LIVE & interactive video demonstration, which I hope everyone will enjoy!
Q: Is there anything else you'd like to add?
A: I welcome anyone and everyone who has an interest in video editing, video production, animation, compositing, and video automation, at any skill level, to attend my presentation. It should be entertaining and fun for all and I look forward to meeting each of you!
[SCALE Team interview by Larry Cafiero]