openSUSE Day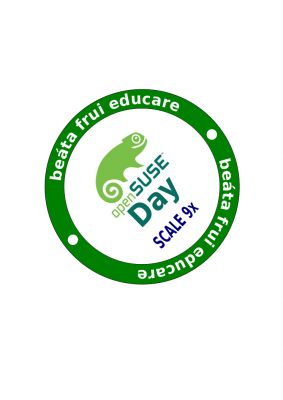 When:
Saturday, February 26, 2011 - 09:00
-
Sunday, February 27, 2011 - 18:00
The openSUSE Project invites everyone to come and be a part of the first openSUSE Day at SCALE 9x on February 26th & 27th, 2011. We invite you to experience the latest innovative technologies being developed by the openSUSE Project. Join us as we explore a wide range of topics that will be presented throughout the weekend.

Topics:
SUSE Studio -- A beginner Guide
How to build your application with OBS
YaST -- A System Administor Guide to how YaST make life easier
Advance SUSE Studio -- Going beyond the basic and learning to take full control

Plus, thru out the day will we be giving mini talks at our booth on openSUSE Edu Life, openSUSE Medical, the new services of Tumble Weed and Evergreen, plus much more. Stop please stop by our booth to see a full schedule.